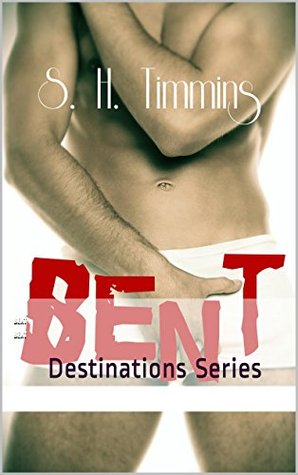 Synopsis
Alex Bradley has the life of a self-made playboy. He owns one of the hottest clubs, with his two best-friends. The women are plentiful and easily seduced by his good-looks and charm.
One night, he meets the woman of his most erotic fantasies. While high on lust over this vision of beauty, he makes a most painful mistake which alters his life forever.
Join him as he shares his hilarious story, by recounting the events that took him from an elusive playboy, to the perfect mate.
One night, a man meets the woman of his dreams and feels love for the first time. The man effortlessly wins the woman, and rides off into the sunset with her.
This isn't me.
One night, a man meets the woman of his dreams and he feels pain and suffering. The man encounters numerous obstacles winning the woman, and has a bumpy ride to the end.
This is me.
The man experiences a magical journey towards love, filled with wonder and endless moments of perfection.
This isn't my story.
The man experiences a tormented journey towards love, filled with chaos and endless moments of frustration.
This is my story.
Allow me to share with you my personal version of meeting the right woman, and all the wrong things that happen along the way.
Review
Oh my goodness its such a long time since I have read a book that has left me both laughing my head off and getting all mushy too! Even though I'm female I will admit to my eyes watering at the unfortunate incident that occurred at the beginning of the book! Poor Alex is all I will say without giving too much away!
Self titled manwhore Alex meets a blast from the past in the shape of the sexy female cousin of one of his best friends, Logan. They all go way back and despite Alex knowing Shay for some years, she is now all grown up and sparks fly for both of them. Somewhat incapacitated owing to "The Incident" Alex has to enter unfamiliar territory when he is forced to get to know a woman before he takes her to bed and honestly he really made me swoon in his actions several times.
Add to the mix the fact that Logan plus Shay's father who aren't 100% (or even 50) convinced that they should be together either!
The POV was brilliant as well and I love it when you get a story written from the male perspective. I really loved being inside Alex's head!
This book also gives some fabulous leads to the stories of Dante and Logan the two partners in crime but also both seem to have interesting stores in their own right I really need their stories and look forward to reading more from S H Timmins!
This is definitely worth a read and will have you chuckling and swooning in equal measures. I really love Alex cannot wait for more! 5 Stars!

BUY THE BOOK
AMAZON UK / AMAZON US / SMASHWORDS / KOBO / iTUNES / B&N

MEET THE AUTHOR